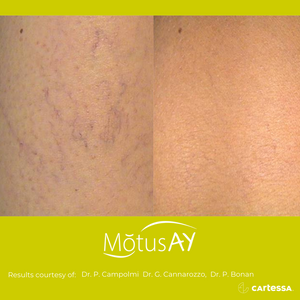 Benign Vascular Lesions
Our NdYag 1064 laser targets a vast array of vascular lesions — including hemangiomas, port wine stains, birthmarks and telangiectasis — and do so with no incisions, no downtime, and minimal discomfort. The laser light works to constrict blood vessels without harming the surrounding tissue. Telangiectasia and spider veins visibly disappear and vascular imperfections on the face, including rosacea, are erased.
Membership pricing is pending an active membership and a price difference may apply.
*CONSULTATION REQUIRED PRIOR TO RECEIVING TREATMENT.