 Patient-Focused, Results-Driven Care.
We provide customized treatment plans to meet your individual goals using the latest clinical treatments and skincare technologies.
Receive exclusive value such as complimentary treatment options, priority appointment scheduling, and discounted packages.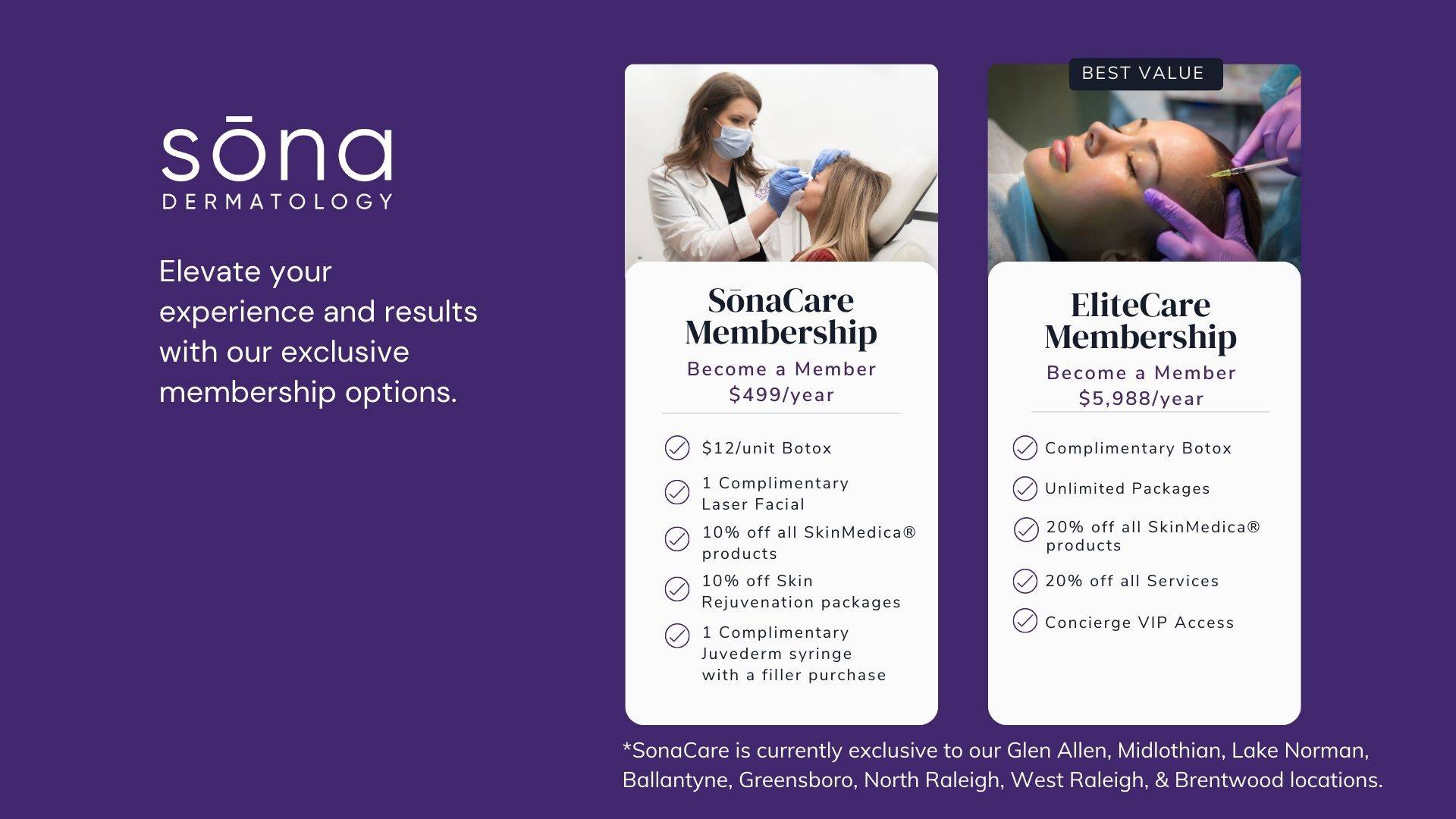 Look and feel your best with Sōna Dermatology's Membership options!
At Sōna Dermatology, we are committed to providing you with an exclusive VIP experience and delivering optimum results through our customized membership options.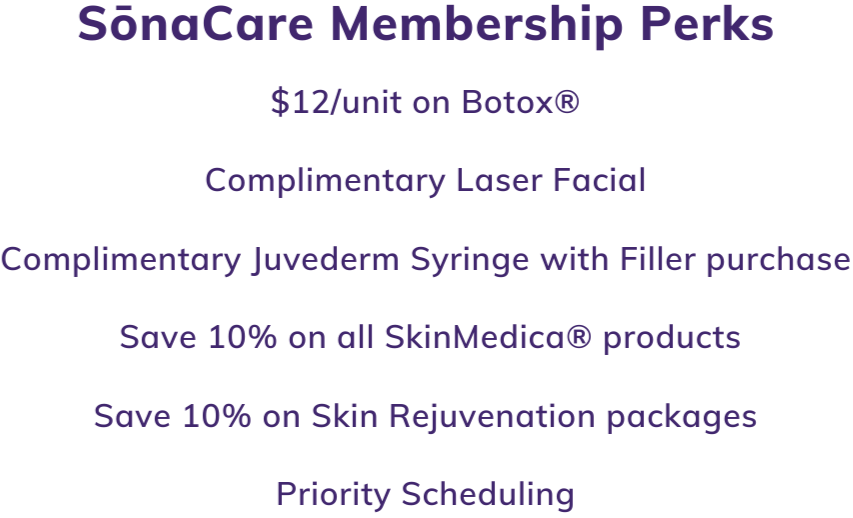 Unlimited Packages for EliteCare Members
As an EliteCare member, we offer you unlimited comprehensive treatment plans tailored to your individual skin, hair, and body concerns, allowing you to achieve the perfect outcomes you desire. If more treatments are needed within these packages, we offer complimentary treatments to further enhance your results.