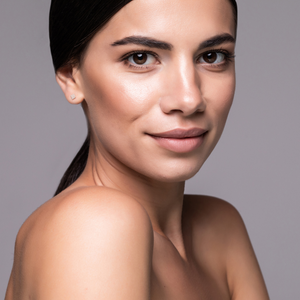 *Exclusive to the following locations:  Charlotte - Lake Norman, DFW - Fort Worth, Greensboro, Houston - Galleria, Richmond - Glen Allen & Richmond - Midlothian
What is Skin Resurfacing?
Years of sunlight (even incidental) breaks down collagen & elastin fibers responsible for keeping skin youthful and firm.  The FDA approved, fractionalized resurfacing laser, Pixel®, is the answer. It provides the best of both worlds, with highly effective laser resurfacing and minimal down time.
How does the Pixel® laser work?
A laser beam passes through the patented Pixel® micro optics lens and penetrates the skin.  These microscopic sites of thermal impact stimulate the process of collagen remodeling.  This results in smoother, firmer skin texture. 
The Pixel® laser emits very thin beams of infrared light that stimulate the body's collagen production and new, healthy skin cells. A portion of the skin is treated while leaving the surrounding tissue intact. Because the surrounding skin is left untouched, healing time is minimal. Pixel® treatments are typically administered once per month for three to six treatments. Your final results will continue to improve for three to six months after your last treatment as your skin continues to produce new collagen.  

What does the Pixel® laser treat?
The Pixel® treats sun/environmental damage, fine lines, and uneven pigmentation while boosting the skin's natural collagen production to renew its firmness and tone. The Pixel® is also utilized for minimizing the look of pore size and reducing the appearance of scarring.  In addition, the Pixel® is used for treating melasma which is hyperpigmentation often related to hormonal or genetic issues.  
Membership pricing is pending an active membership and a price difference may apply.
*CONSULTATION REQUIRED PRIOR TO RECEIVING TREATMENT.